Private, Personalized, Professional Physiotherapy
Sign up to receive news & updates
My passion for working in cancer rehabilitation stems from having grown up with a mother who was diagnosed with breast cancer at a young age. I was inspired by her view of metastatic cancer as a chronic illness and by her conscious effort to create a more balanced and healthy lifestyle in all aspects of her life.
The Online Breast Cancer Rehabilitation & Wellness Summit 2021
The Virtual Breast Cancer Rehabilitation and Wellness Summit is a free educational resource for both people diagnosed with breast cancer and health care professionals interested in learning more about cancer rehabilitation.  The 2021 Summit was launched the week of February 15th.
The Summit offered 30 presentations by international leaders in breast cancer rehabilitation & wellness care.  These presenters are passionate about improving the lives of people touched by cancer and volunteered their time and expertise to contribute to the Summit.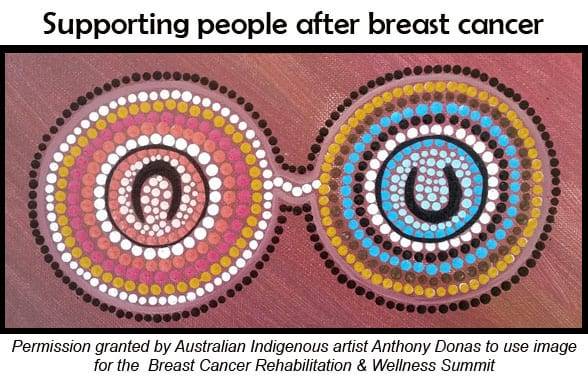 I was very honoured to be asked to present at this year's Summit and delivered 2 presentations
Monday to Thursday: 8am – 3pm
Friday: Closed
Saturday: Closed
Sunday: Closed